commercetools Composable Commerce and Frontend
A complete digital commerce solution that gives you all the advantages of a headless implementation without sacrificing time to market.
Contact us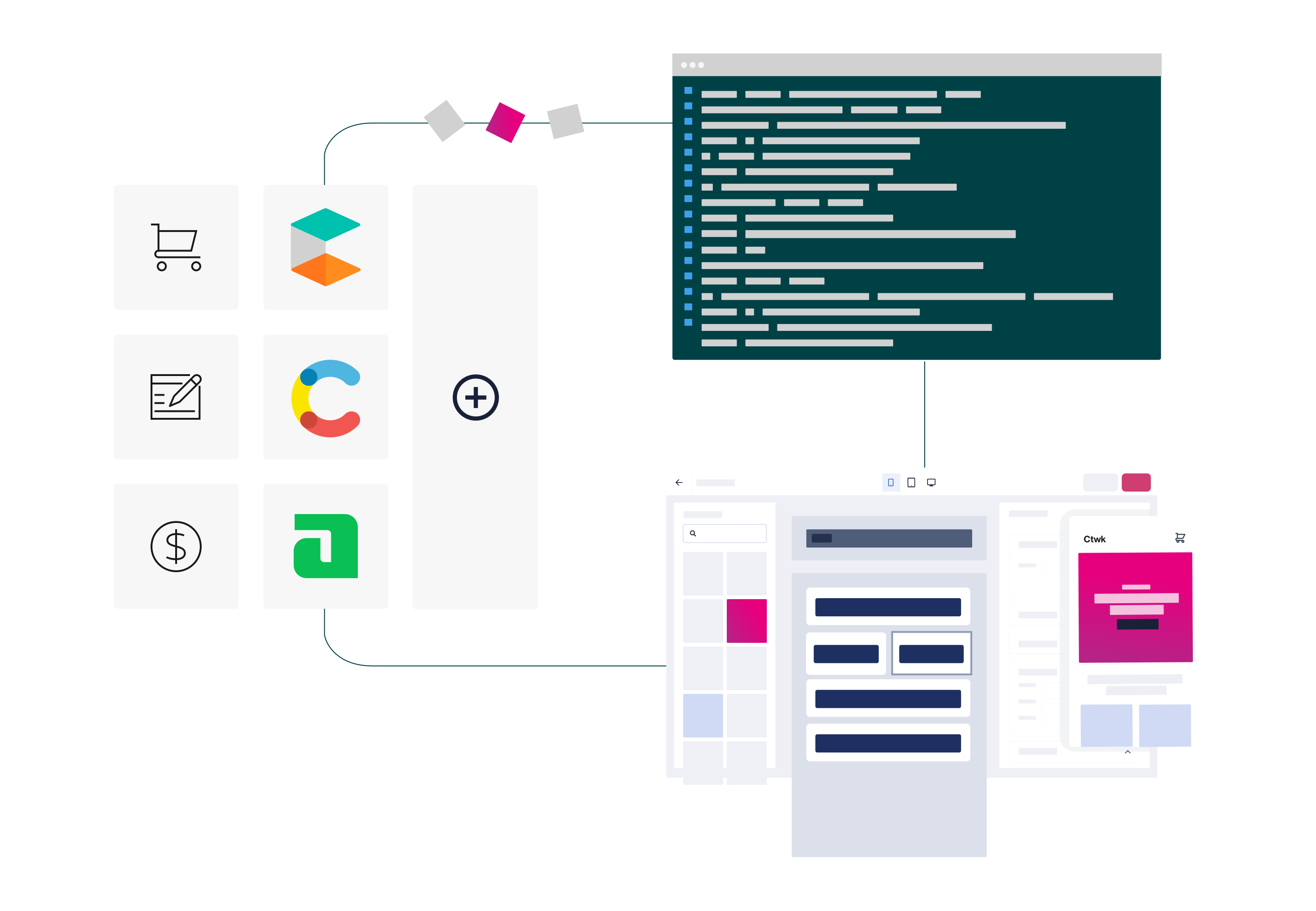 Embrace the speed of commerce today
Hand-selected and acquired by commercetools, commercetools Frontend is a best-in-class FaaS solution providing an API-based headless customer-facing experience that works seamlessly with our backend commerce engine.
commercetools Frontend benefits:
pre-built component libraries: Extensive ready-to-use APIs for common use cases including product listings, categories, cart and checkout.
proven developer workflows: Defined processes to develop, deploy and deliver differentiated commerce features.
business optimization tools: Intuitive tooling enables business users to autonomously launch and manage campaigns.
EXPLORE COMPOSABLE COMMERCE NOW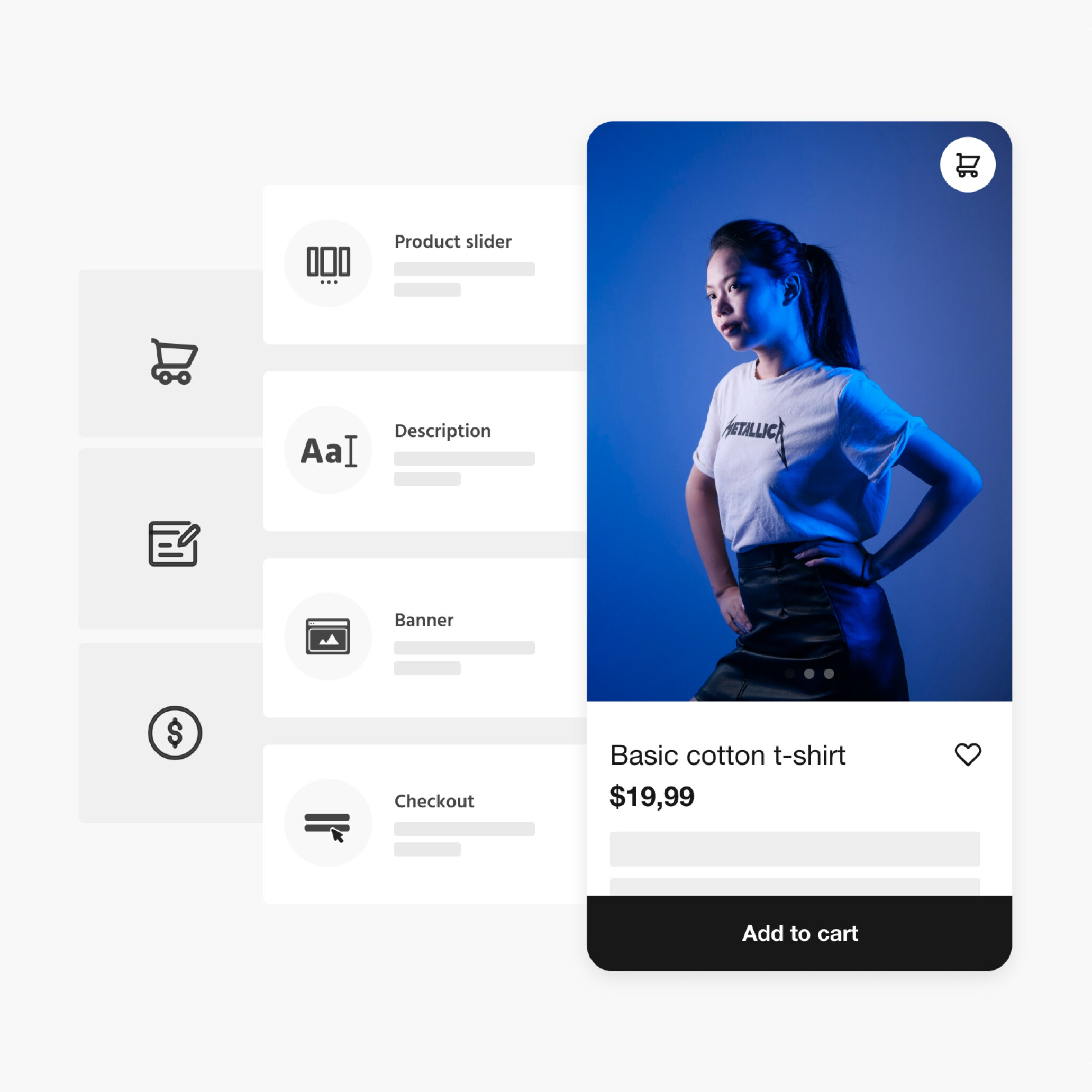 Delivering delightful customer experiences
While more and more companies are choosing to go headless, the topic of a frontend for a headless tech stack hasn't received much attention. In An Introduction to Frontend for Headless Technology, you'll learn how to develop a headless frontend that ensures you can continually exceed customer expectations.
Read the White paper now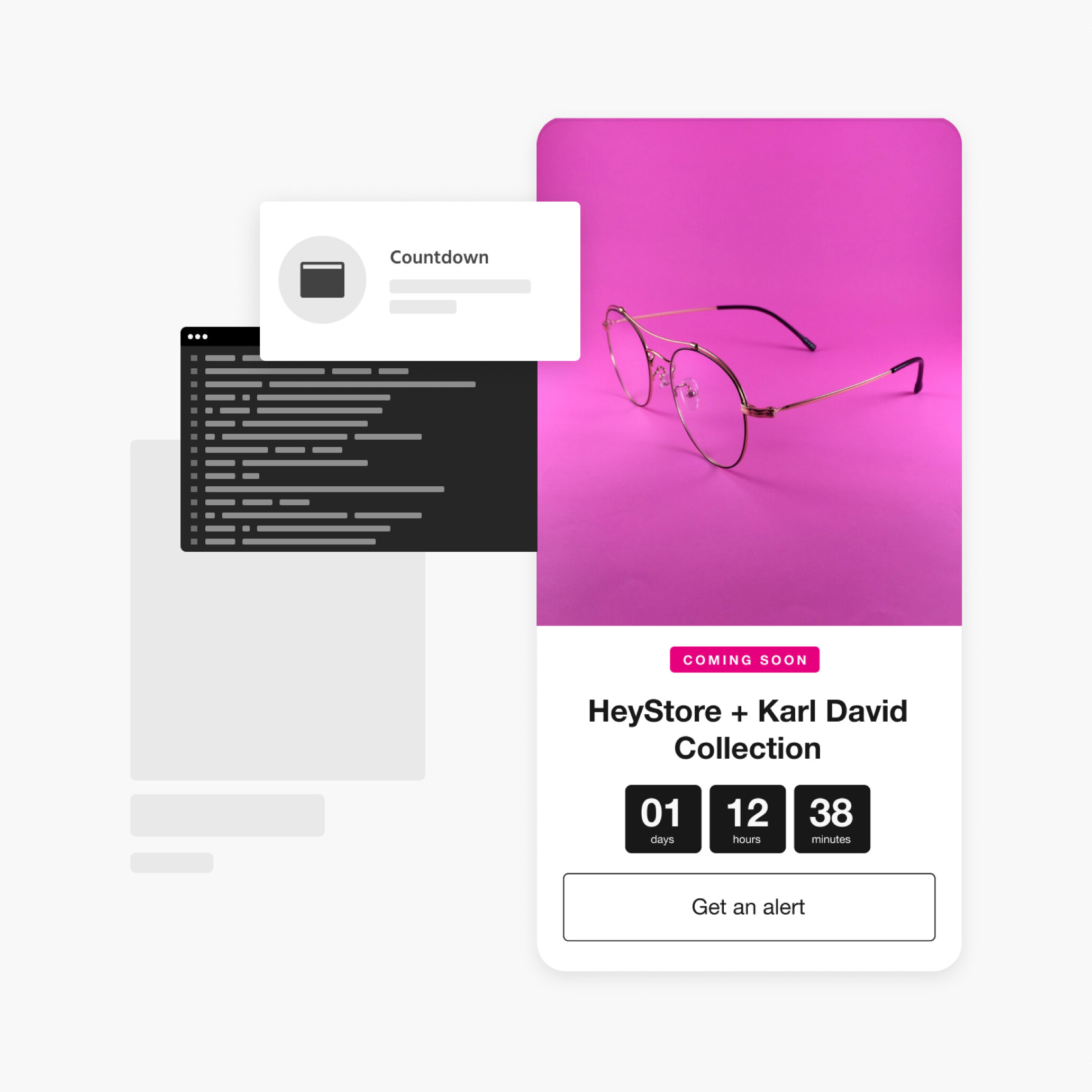 Captivating frontend experiences + a flexible, powerful commerce backend
The perfect solution for forward-thinking brands and retailers looking to balance speed, performance, adaptability and customization options.
Benefit #1: Grow faster with a seamlessly connected solution
Scalable, customizable APIs open up limitless possibilities: Streamline data exchange and innovation with backend and frontends that communicate seamlessly.
UI components that enhance the commerce experience: Embed store content in components to make it easy for customers to find products and make purchases.
Fast-loading, app-like experiences that increase conversions: Embrace the speed of an API portfolio powered by Netlify and served as a Progressive Web App (PWA). 
Tailor customer touchpoints while minimizing repetitive work: Organize reusable content and push updates out across multiple pages or channels simultaneously plus set page display rules.
Benefit #2: Deliver faster with a complete frontend package
Readily available frontend ensures speed, reliability and security: Powered by Netlify and delivered as PWA with auto-scaled cloud hosting offering 99.9% SLA and 24/7 service.
Robust tools and workflows increase productivity and prioritize innovation: Deploy with confidence and utilize Continuous Integration and rollbacks as your failsafes.
Intuitive tooling empowers business teams to experiment with promotions: Release campaigns in minutes and access features that help optimize results.
Benefit #3: Delight your customers constantly
Change, adapt and customize faster than ever
Create an iterative approach to commerce experience with hassle-free experiment you can continually test in real time.
Unlock new value with best-of-breed components
Bring your content, search, personalization, loyalty, or customer support to the next level without vendor lock-in.
Benefit #4: Establish a global and multi-brand digital presence
Launch new brands or product lines
Centrally managed storefronts offer the convenience of making bulk updates plus the freedom of individual customization.
Rich localization tools allow you to offer compliant store and site content in different languages and currencies.
Offer tailored shopping experiences
Serve different audiences by configuring unique content stored in your backend to be delivered dynamically to your storefronts.
Pivot without any downtime or risk
Centralized commerce backend supports multiple business models as well as endless different storefronts and channels.
Tangible Results Delivered
We went live on headless just four months after project kick-off. With commercetools Frontend, we're now able to launch new country sites within as little as two weeks. [Plus], almost every piece of content in our store is editable by the business teams with a few clicks.
Emanuel Schleussinger
CTO, CHRONEXT