commercetools Summer Party
You are invited!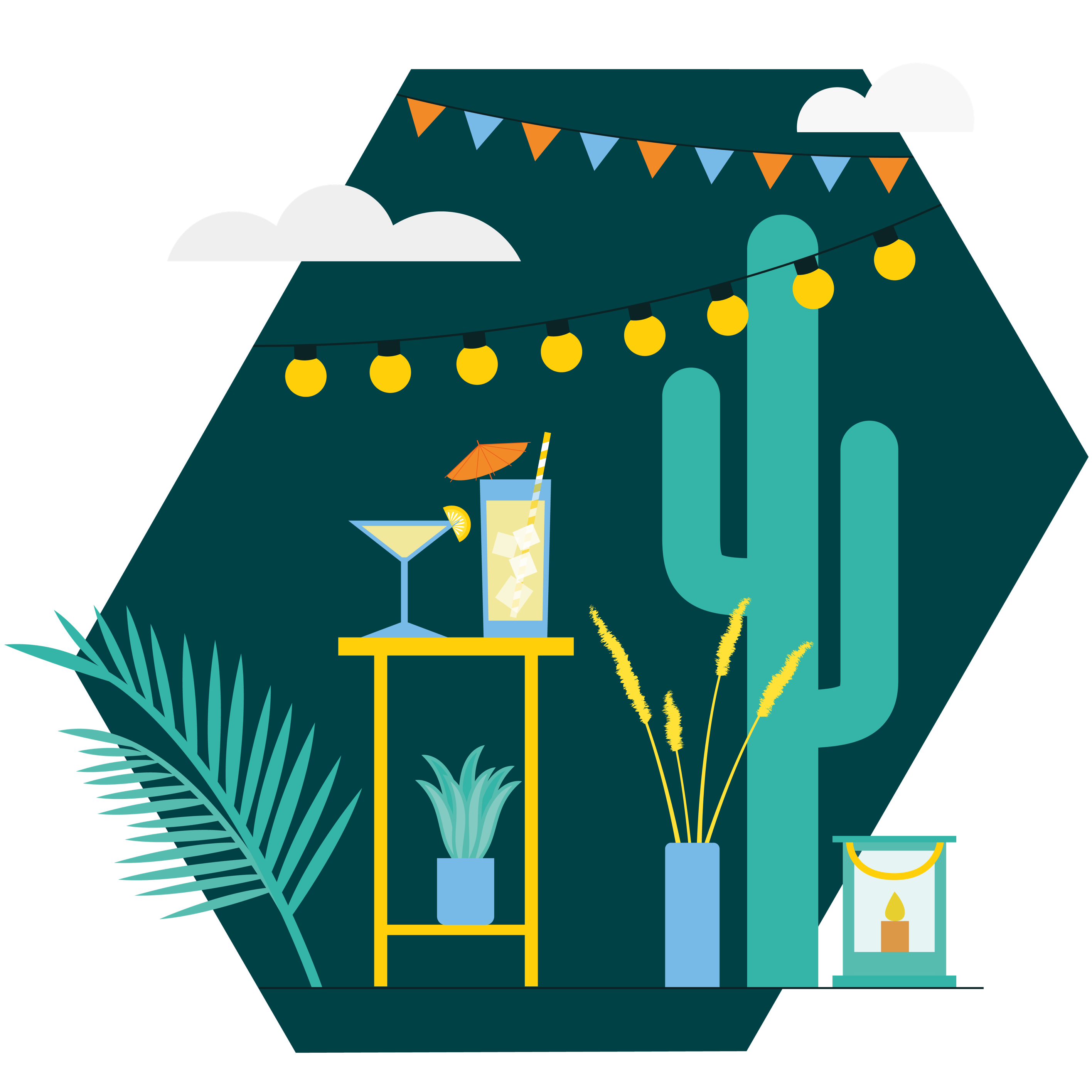 Aloha to our global commercetools Summer Party!
The countdown is on!
Dance yourselves warm and get ready to finally meet a lot of team members.
With much anticipation, we have put together a great program for us, found a cozy location and hired a special music act.
See you soon!
Time schedule
31 May 2022
Arrival in Berlin, the hotel will be ready for occupancy from about 3pm CEST.
We have shared the list of who will be staying in which hotel with you via email.
One group is at the Hilton Hotel Berlin, Mohrenstraße 30, 10117 Berlin, rooms are guaranteed from 3pm and 11am check out time.
The other group is at the Park Inn Berlin Alexander Platz, Alexanderpl. 7, 10178 Berlin. Rooms are guaranteed from 3pm and 12pm check out time.
Please note that we will cover the room rate, breakfast, internet and parking. All other costs, such as mini bar or room service, will not be covered.
Hotel rooms can NOT be exchanged.

01 June 2022
9:30 am CEST: Meeting at CineStarr CUBUX, Rathausstraße 1, 10178 Berlin, close to Alexanderplatz

10 am - 2 pm CEST: Talks, Infos and Inspirations, incl. Drinks and Snacks

2:15 pm - 4 pm CEST: Team time, bus ride with sightseeing to commercetools office, lunch boxes will be provided

4 pm - 5 pm CEST: Arrival at our evening location, von Greifswald Lilli-Henoch-Straße 10, 10405 Berlin 

5 pm CEST: Arrival of external guests, investors, customers, partners, media partners.

5:30 pm - 6:30 pm CEST: Welcome by Dirk, groove in with our commercetools band and opening of the buffet.

6:30 pm - 8:30pm CEST: Food, drinks and good talks

8:30 pm - the regulatory office stops us: PARTY with live Music
Travel
Travel booking accomplished
Hotel
Your rooms are booked 31.05.-02.06.
Please see detailed infos above.
If you have an extended stay - make sure you book your room from 02. of June onwards.
Expenses
Travel expenses cannot be submitted for this trip.
Cost absorption
commercetools covers the costs for your arrival and departure, the hotel (2 nights) and 2 x breakfast, for non-locals.
On 01 June you will be catered for the whole day. All other costs won´t get reimbursed and have to be paid by your own credit card, e.g. minibar in the hotel.
If your team is planning an off-site, please check with the team lead which costs will be covered and which cost center will apply.
Dresscode
There is no dress code. However, please keep in mind that we are planning the party in our courtyard. Bring something warm to wear if necessary.
Health and Safety
In Germany, there is currently no longer a corona test obligation. The obligation to wear a mask also no longer applies in most cases.
You are only obliged to use FFP2 masks in airplanes, trains and local traffic. Normal OP masks are not allowed.
If you want to do a documented quick test, you can use the free test center at Alexanderplatz: https://schnelltestberlin.de/en/alexander-platz/.
This is not a laboratory-tested PCR test.
Important Contacts
If you plan an off-site with your team, please inform us.
Keep in mind that the office space is already well booked and we have to clean, clear and set up everything on the 31. May and clean the space at the 2. June. It might be noisy.

For travel and hotel requests as well as for all other questions reach out to our event team via email or on our Summer Party slack channel #ctsummerparty2022.
What´s next?
As soon as we have chosen our location for the morning, we will include the address.
We´ll be able to include information about the hotel after the 3. May.
As soon as all locations are confirmed we include ticket and direction information for traveling within Berlin.
Your commercetools Summer Party Team