Move Aside Monoliths. Make Way for MACH®.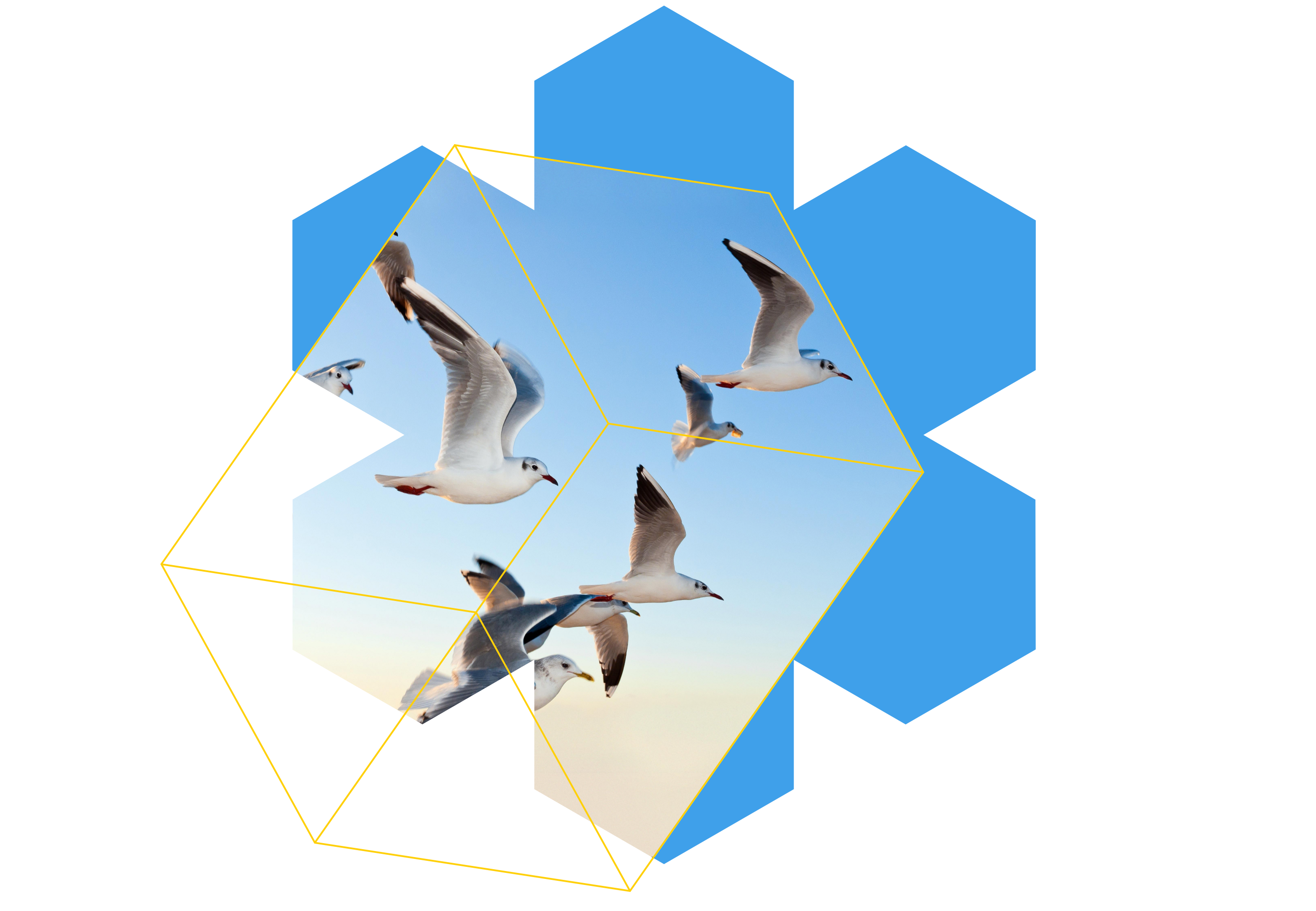 Why Migrate? Why Now?
Though Salesforce was once the eCommerce platform of choice for many of the world's biggest retailers, more and more of its customers are finding that the monolithic nature of its architecture can no longer support their business goals.
Despite claims of being modern, underneath it all, Salesforce is still an all-in-one, legacy suite with limited flexibility. This forces IT departments to spend time on complicated workarounds to implement new features and improve website performance. 
Salesforce's architecture is the antithesis of modern commerce. And the only way to meet the sky-high, ever-evolving expectations of today's shoppers is to completely replatform to a flexible, composable commerce solution.
Composable Commerce and MACH®
To achieve the mission of enabling every organization to truly embrace modern commerce, commercetools offers composable commerce solutions built on MACH® (Microservices-based, API-first, Cloud-native, Headless) architecture. By providing an open, flexible environment, MACH® architecture makes developing and delivering frictionless digital experiences faster, easier and risk-free. 
As such, MACH® provides the foundation for composable commerce by giving you the freedom to choose best-of-breed solutions that best suit your business requirements. That way, you can expand, contract and/or replace components without dependencies or vendor lock-in. Think of composable commerce as LEGO bricks that offer infinite combinations, providing unlimited ways to customize your experiences and differentiate your business.
START YOUR MODERN COMMERCE RFP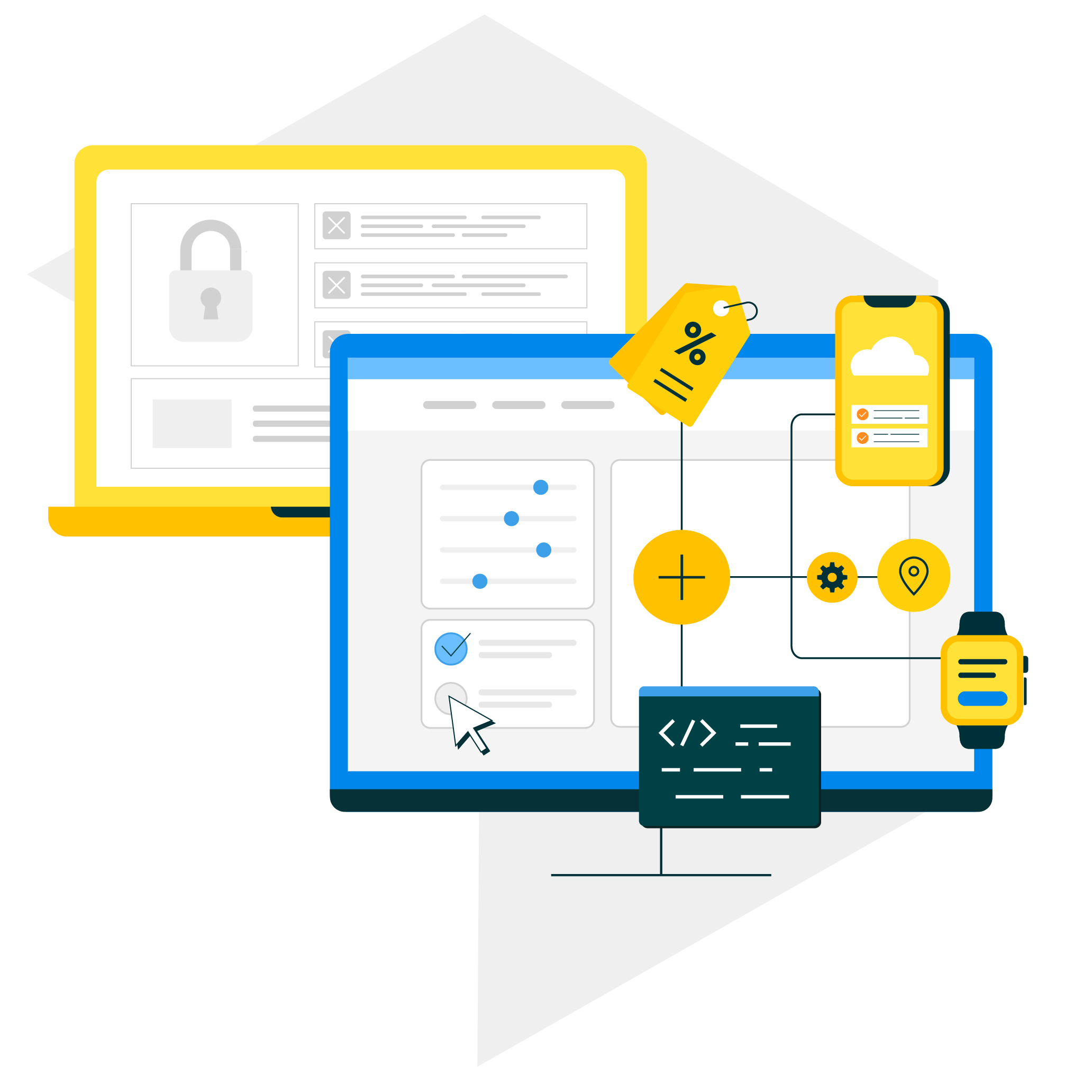 How to migrate from Salesforce Commerce Cloud to commercetools
If you're finding that Salesforce's inflexibility, poor API coverage, technical baggage and high TCO are hindering your business more than helping it, it's time to migrate to the next-generation eCommerce solutions of commercetools and reap the benefits of modern commerce. 
In this white paper, we provide a framework for helping you migrate digital assets from Salesforce commerce platforms to commercetools. We will take you through the necessary steps in this process, as well as how to build a migration roadmap, transfer data and deal with custom extensions and user interfaces.
DOWNLOAD WHITE PAPER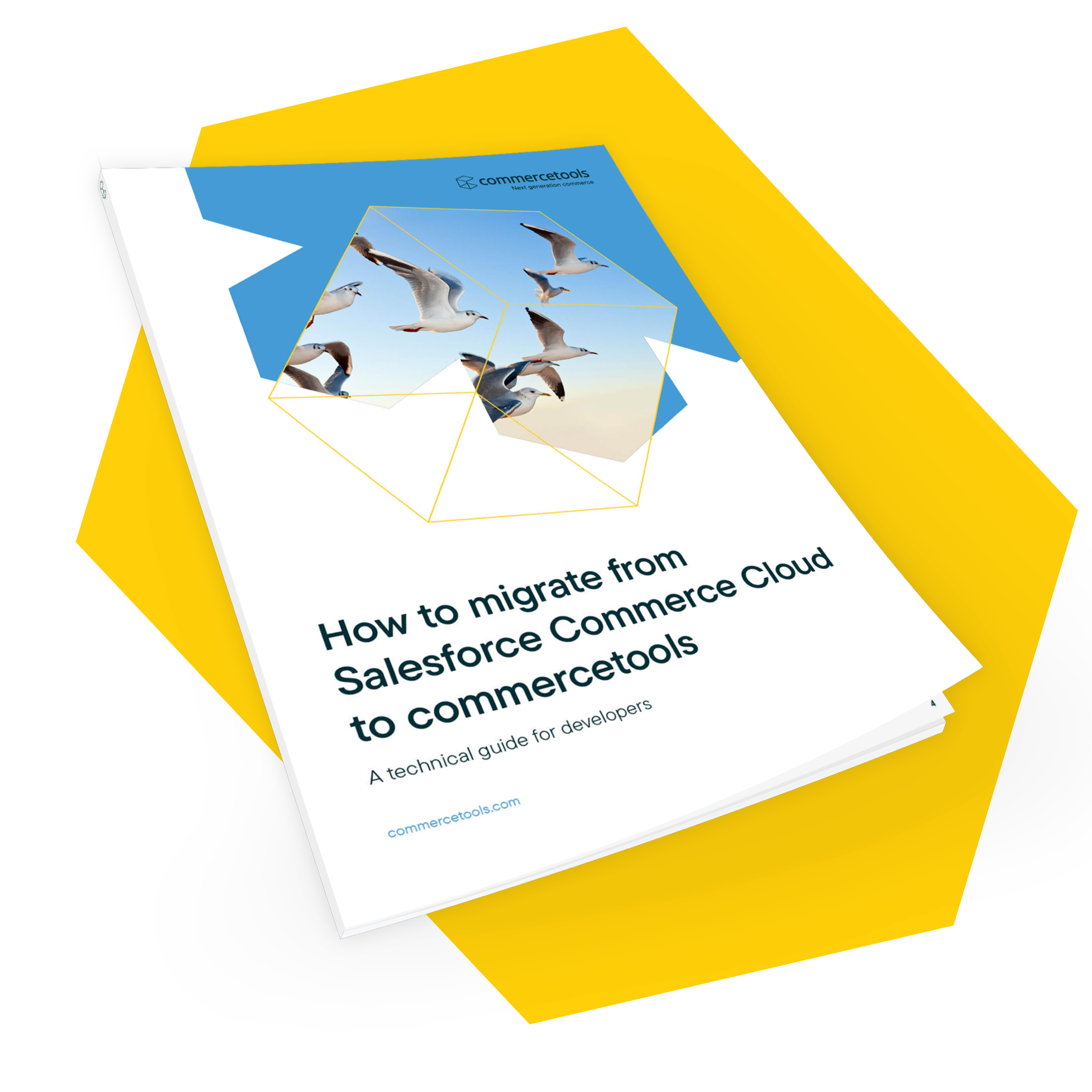 Why you can't frequently innovate in digital commerce with Salesforce Commerce Cloud
Learn why innovation-driven eCommerce is fundamentally incompatible with Salesforce's restrictive, monolithic architecture.
DOWNLOAD HANDOUT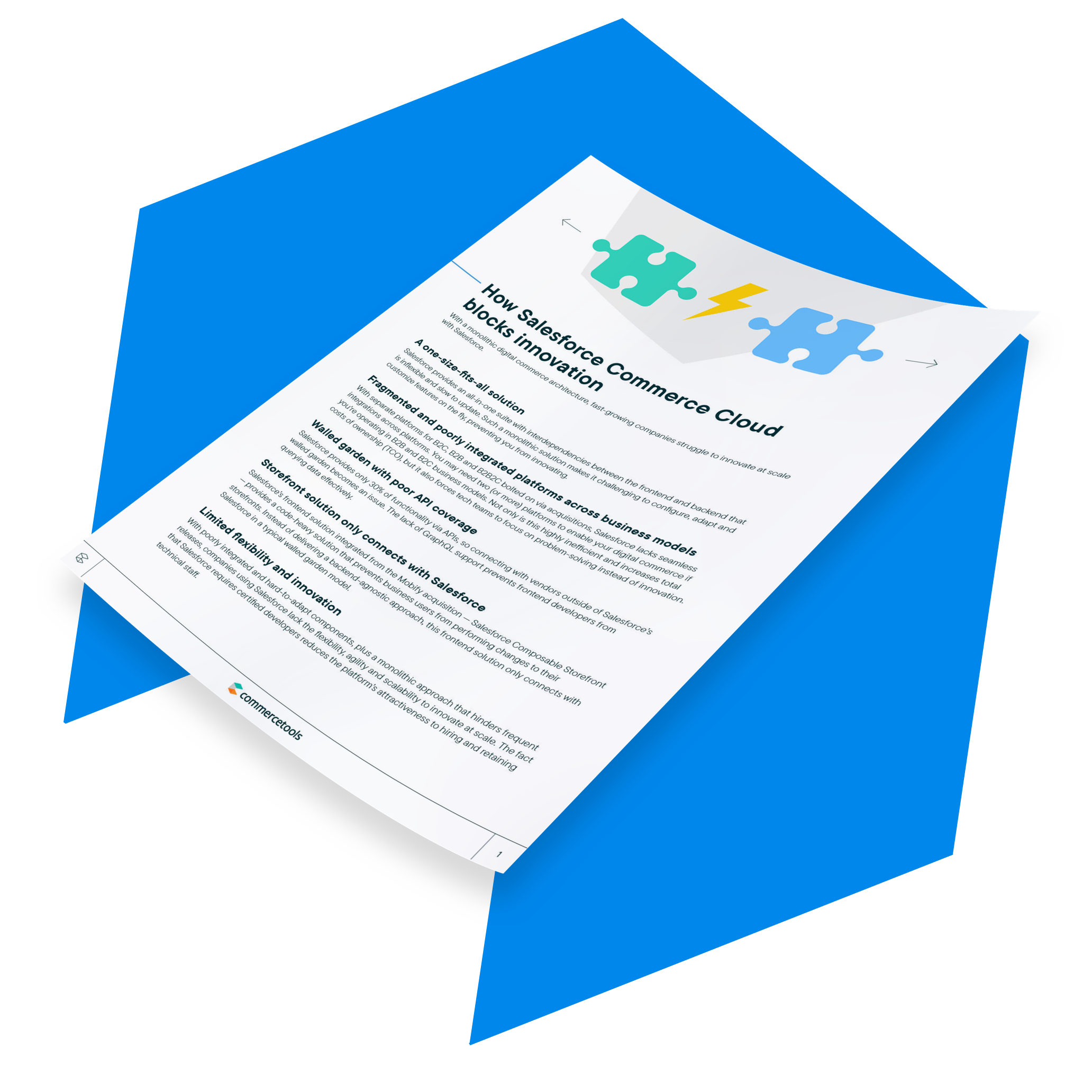 Why you're overpaying with Salesforce Commerce Cloud
Find out how Salesforce increases your TCO with unnecessary add-on expenses for upgrades, specialized developers, separated B2B and B2C platforms and more.
DOWNLOAD HANDOUT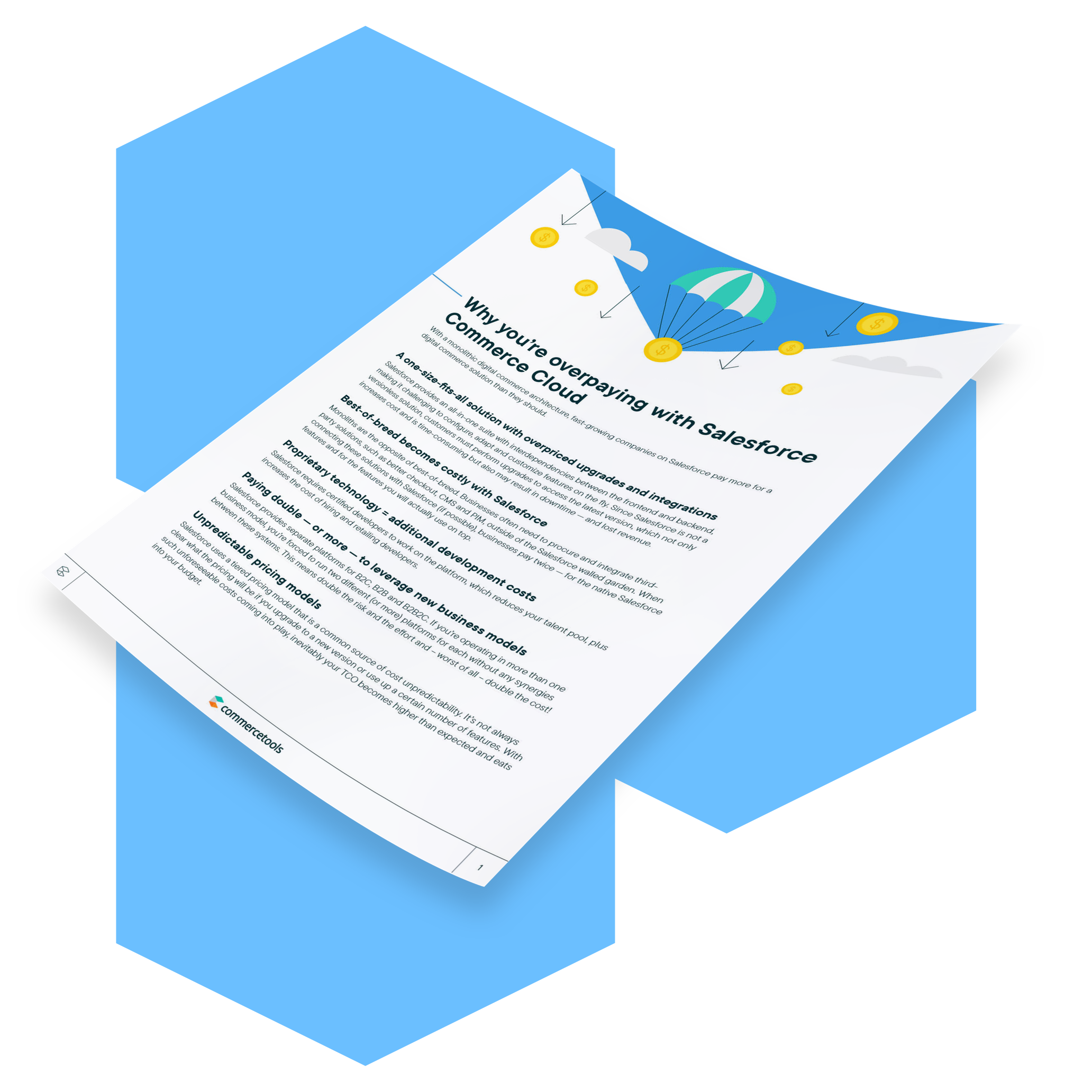 Choose the future-proof commerce solution