From Monolithic Platform to MACH-based Commerce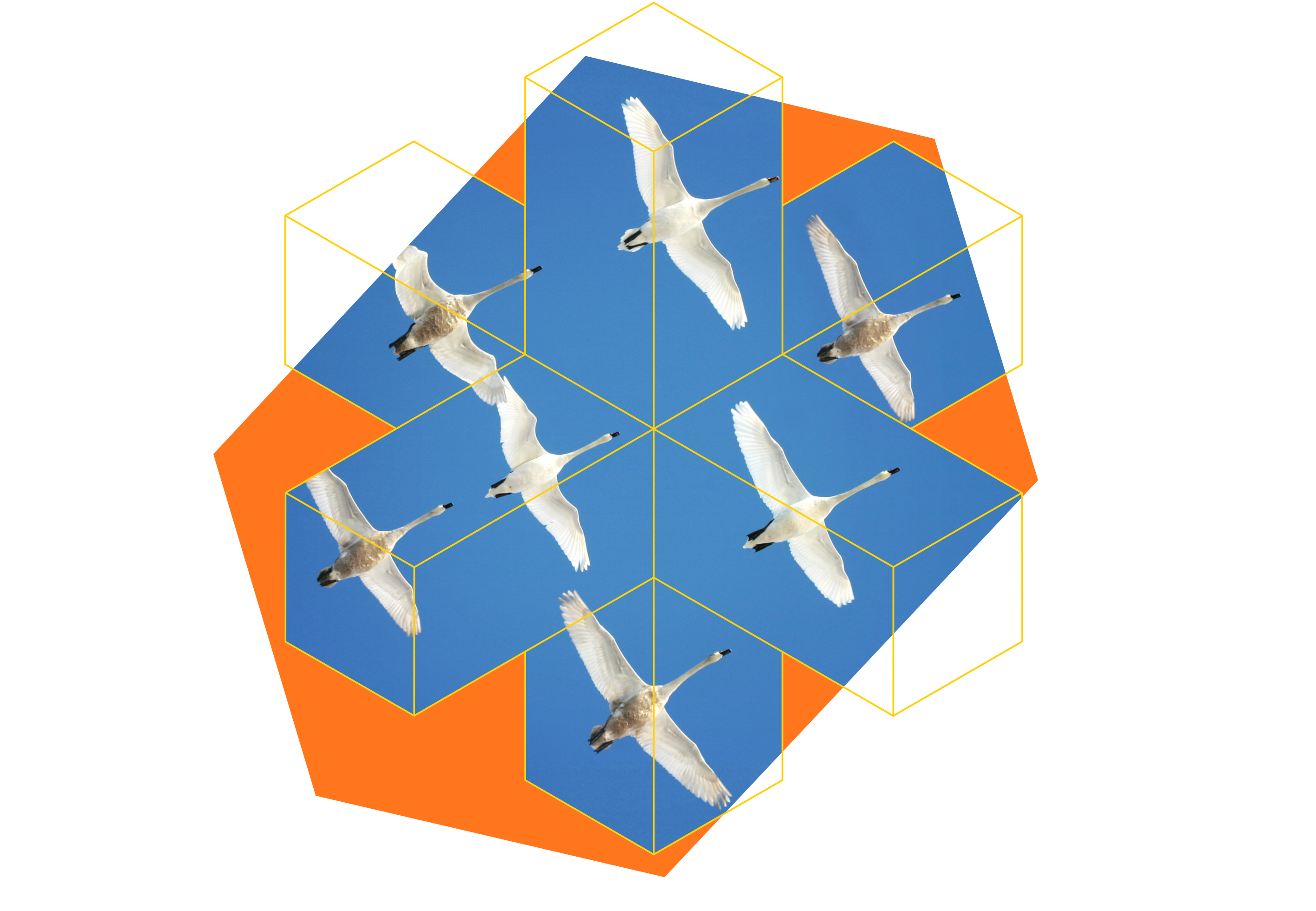 Why Migrate? Why Now?
Adobe Commerce is part of the company's Experience Cloud and is built on top of Magento after its acquisition in 2018. While the platform is recognized as a Leader by Gartner and as a Strong Performer by Forrester, Adobe Commerce remains monolithic with slow-paced modernization. Timid updates masquerading as cloud-washing functionalities fall short, such as a few GraphQL APIs and microservices-based modules built around — not within — the core platform. 
The company also pushes prebuilt certified extensions due to unpredictable performance and security issues, and has struggled to get customers on the latest version of Adobe Commerce. The result: Compatibility issues with on-premise, open-source and cloud variants, as well as faulty upgrades, which customers have to perform themselves. Furthermore, most Gartner clients report that they're running two or three versions behind the most recently released version. 
With Adobe Experience Cloud in decline, plus a lack of a cloud-first approach and the monolithic nature showing aging signs, it's time for businesses to opt for a modern and future-fit solution: composable commerce.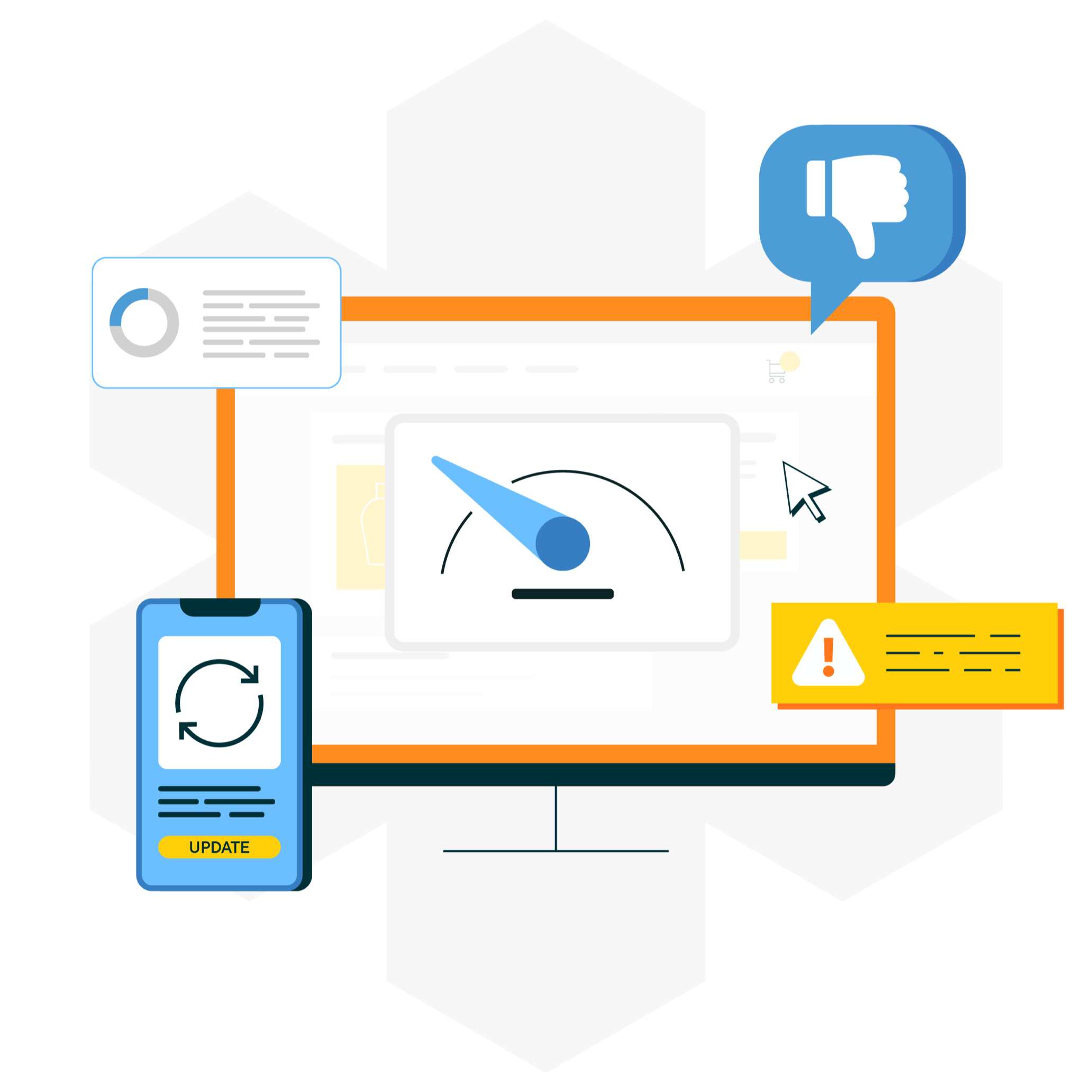 Composable Commerce Solutions
In contrast to the rigid Adobe Commerce legacy platform, commercetools Composable Commerce provides the speed, flexibility and modularity needed to meet the increasing demands of consumers and businesses alike. 
 Founded on the architecture principles of MACH® (Microservices-based, API-first, Cloud-native, Headless), the solution enables brands to power the product discovery of millions of SKUs, omnichannel experiences and scalable online traffic while reducing technical debt and innovation time-to-market.
Start your modern commerce RFP
Modern Commerce Visionaries
commercetools is the choice for top brands migrating off Adobe Commerce
How Danone creates new eCommerce strategies for multiple business models
"We were stuck in the past, with very monolithic decisions having to be made. So we decided to switch to a MACH® architecture, which allows us to be modular, to pull components in and out." — Luke O'Connell, Head of Data and Technology, Danone 
The global food and beverage company turned to composable commerce and MACH® to develop tailored digital and hybrid commercial models, from D2C commerce for infant nutrition brands to B2B digital sampling services for healthcare products.
Read Possibility Story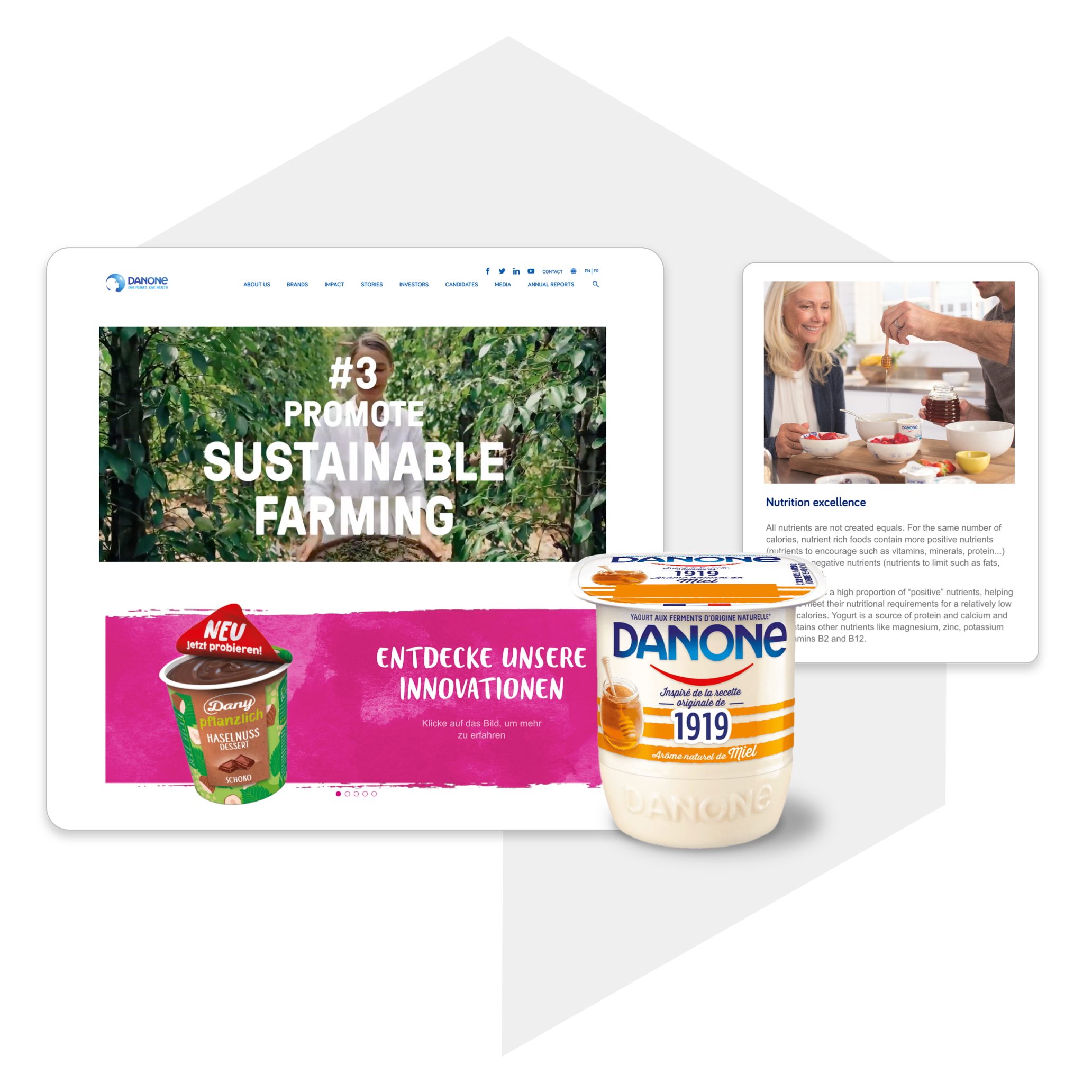 How Emma built a unique eCommerce solution to grow internationally
"commercetools is the first eCommerce platform that was designed to be headless and cloud-native from the start and that has excellent developer tooling at its disposal." —  Andreas Westendörpf, CTO, Emma 
The global D2C sleep brand created a commerce ecosystem that consists of best-of-breed solutions. With an agile and flexible way of using commerce APIs, Emma can experiment, iterate and deploy new functions quickly.
Read Possibility Story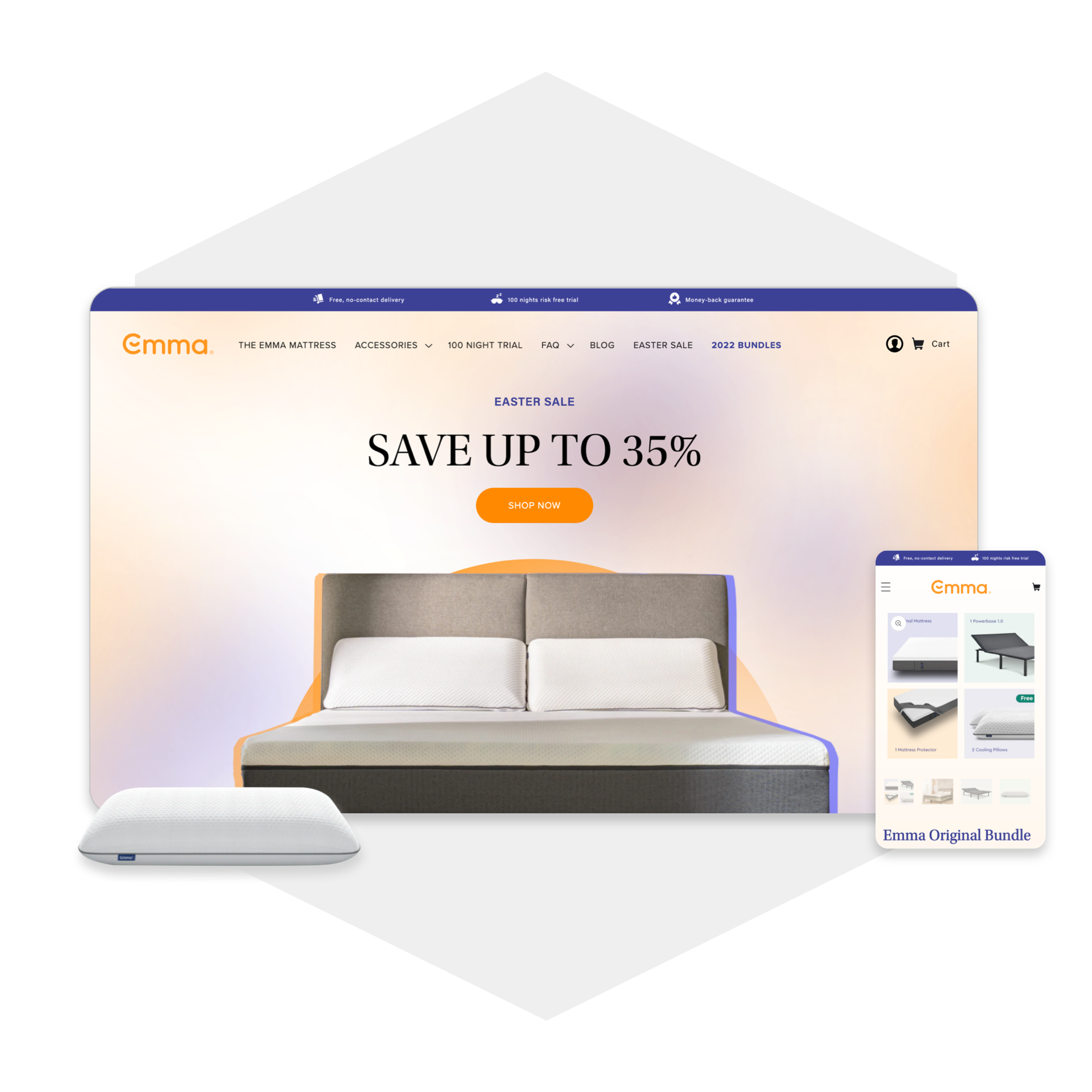 How to migrate from Adobe Commerce to commercetools
Your step-by-step guide for migration success
This white paper on migrating from Adobe Commerce to commercetools Composable Commerce enables you to transition successfully from monolithic to modern commerce. 
Because of the modular nature of commercetools, you can avoid "big bang" migrations with a phased approach. By prioritizing functions that need immediate attention with individual functions like PIM, promotions and checkout, you can implement composable commerce at your desired velocity via the strangler method.  
With an incremental migration strategy, you can reduce replatforming costs, minimizing development time and organizational disruption while seeing tangible results in a short timeframe. 
Download White Paper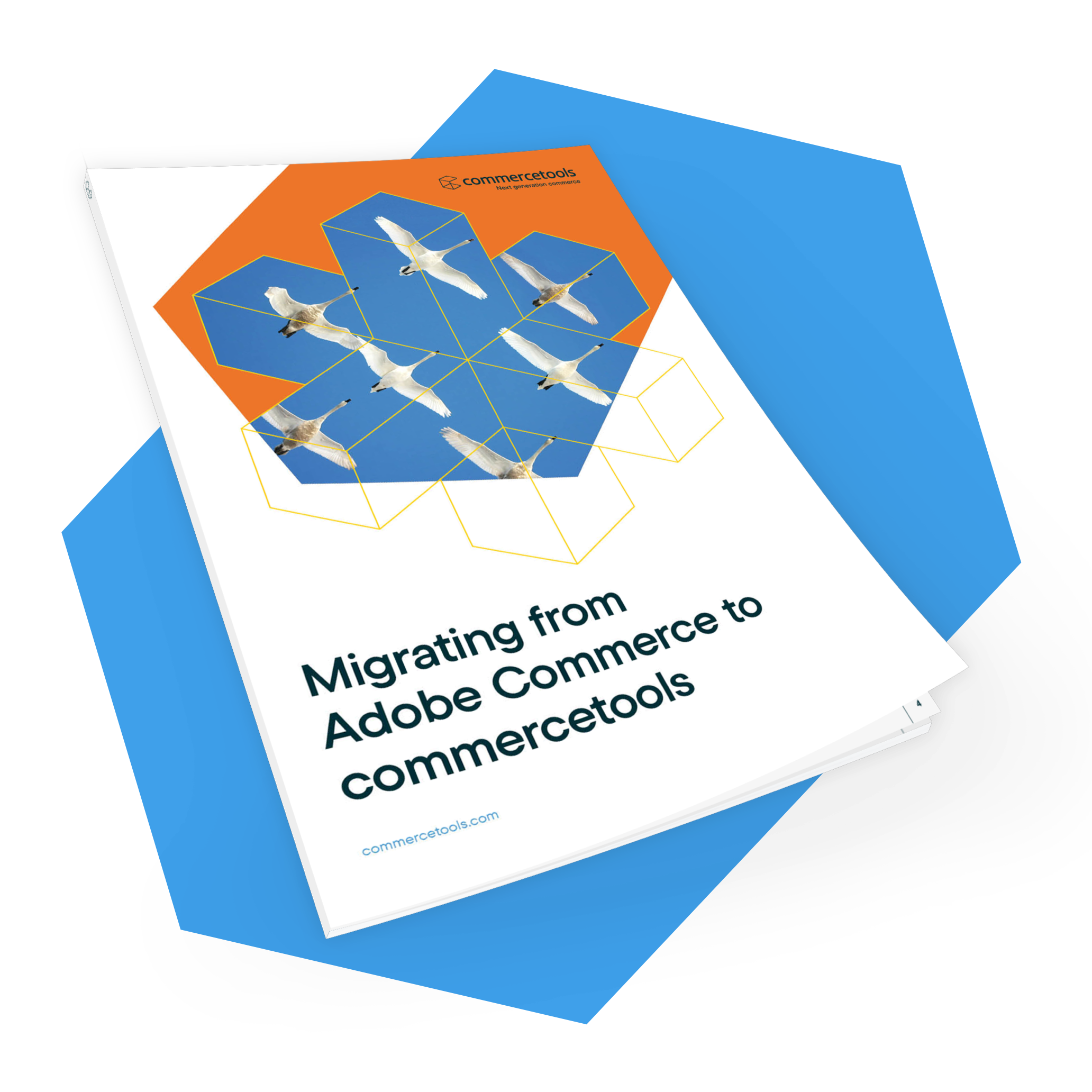 Choose the future-proof commerce solution