Create a web commerce experience that's as beautiful as it is functional
Commerce is present on more touchpoints today than ever before. Yet, the web presence of a business remains essential as a homebase for its brand and products.
Unlock the Power of Composable Commerce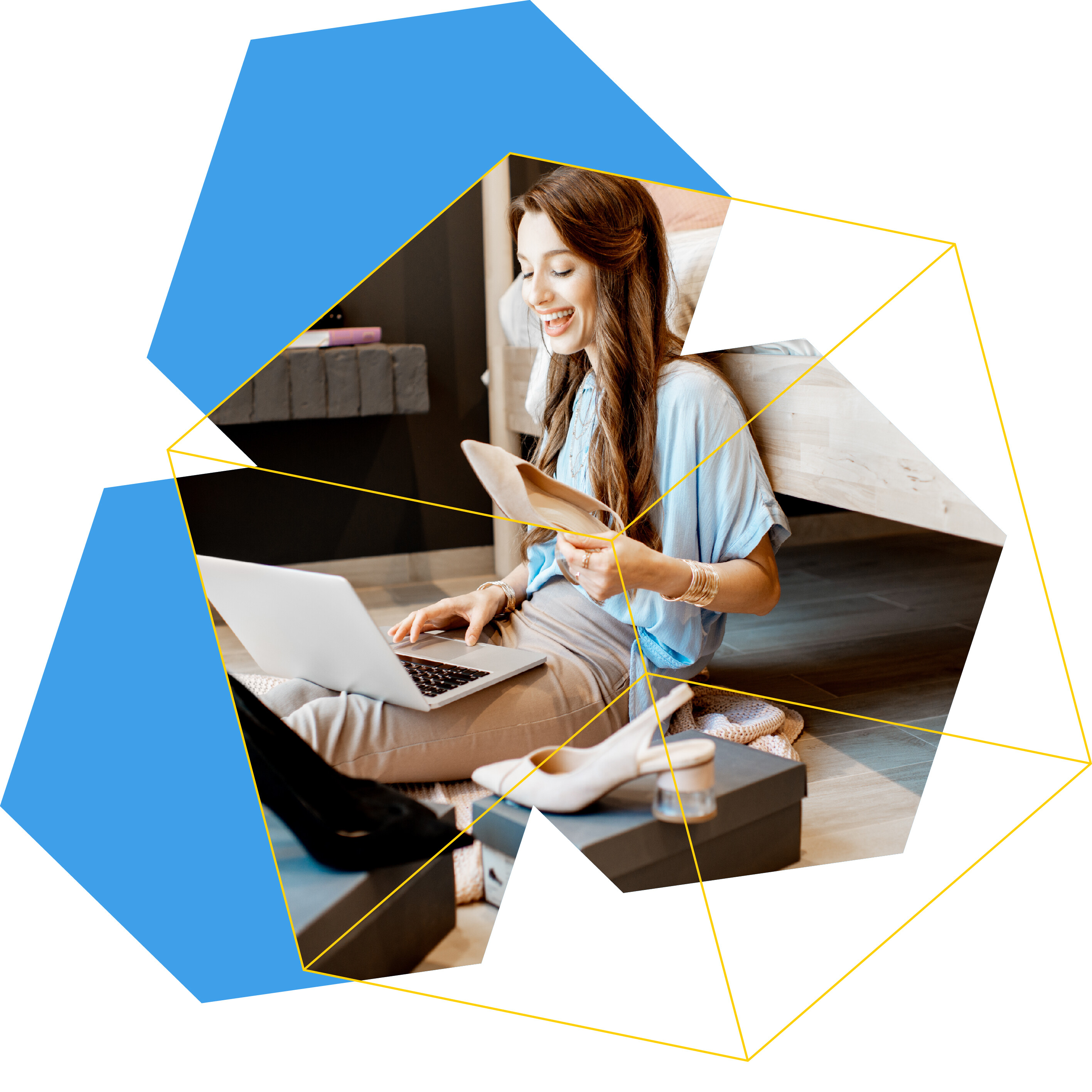 On average, consumers spend 1.7 hours online shopping during work hours?
A bulk of product research and exploration happens on the big screen and for good reason – the higher processing capabilities and physical viewing area of larger devices let consumers view products and look up information more intuitively.
Address how customers shop on the big screen
Desktop, tablets and laptops are here to stay; complementing mobile devices when consumers are shopping from the office or at home.
Facilitate shopping by giving customers the information they need
Larger displays facilitate more information, more interactive experiences and better ways to drive conversion.
Engage with customers throughout their buying journey
Customers on a web browser typically have more time to explore and their devices tend to have a better typing experience, opening up a door to more interaction in commerce.
Convert more sales by optimizing commerce performance
Develop once, deploy to any device
Fast loading and no installation lowers the sales barrier
Native app-like experience that's future-proof
Deliver a memorable, on-brand experience
Lower maintenance requirements
Start a free trial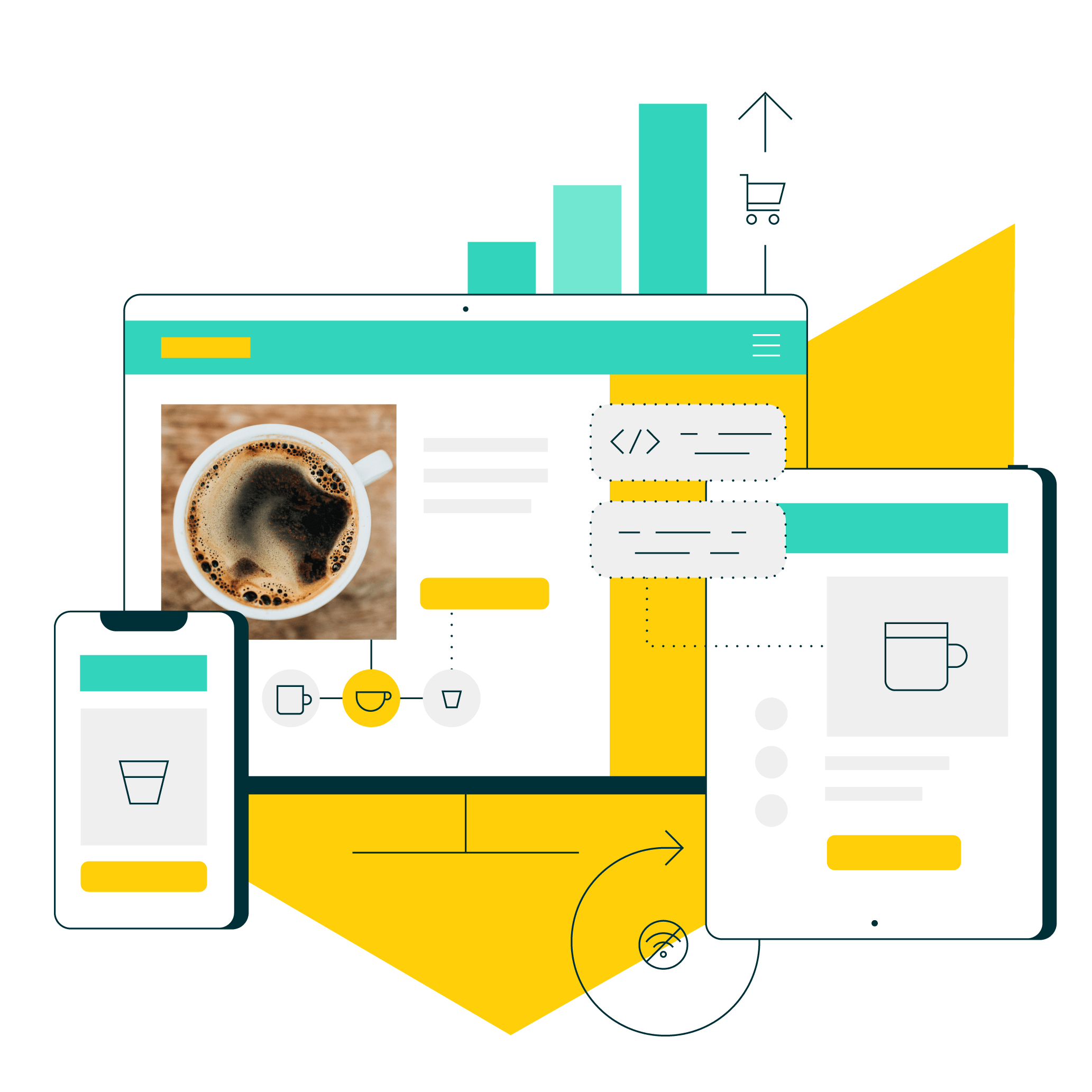 Million D2C eCommerce customers by 2022
of global retail sales come from eCommerce
of world's population shopping online in 2021
A homebase to showcase your brand and products
The browser experience is associated with being the heart of all information, allowing your customers to deep dive into your business and what you offer, as well as the philosophies and details that surround your brand. With that comes an endless ability to explore your product range – it's important to capture that opportunity.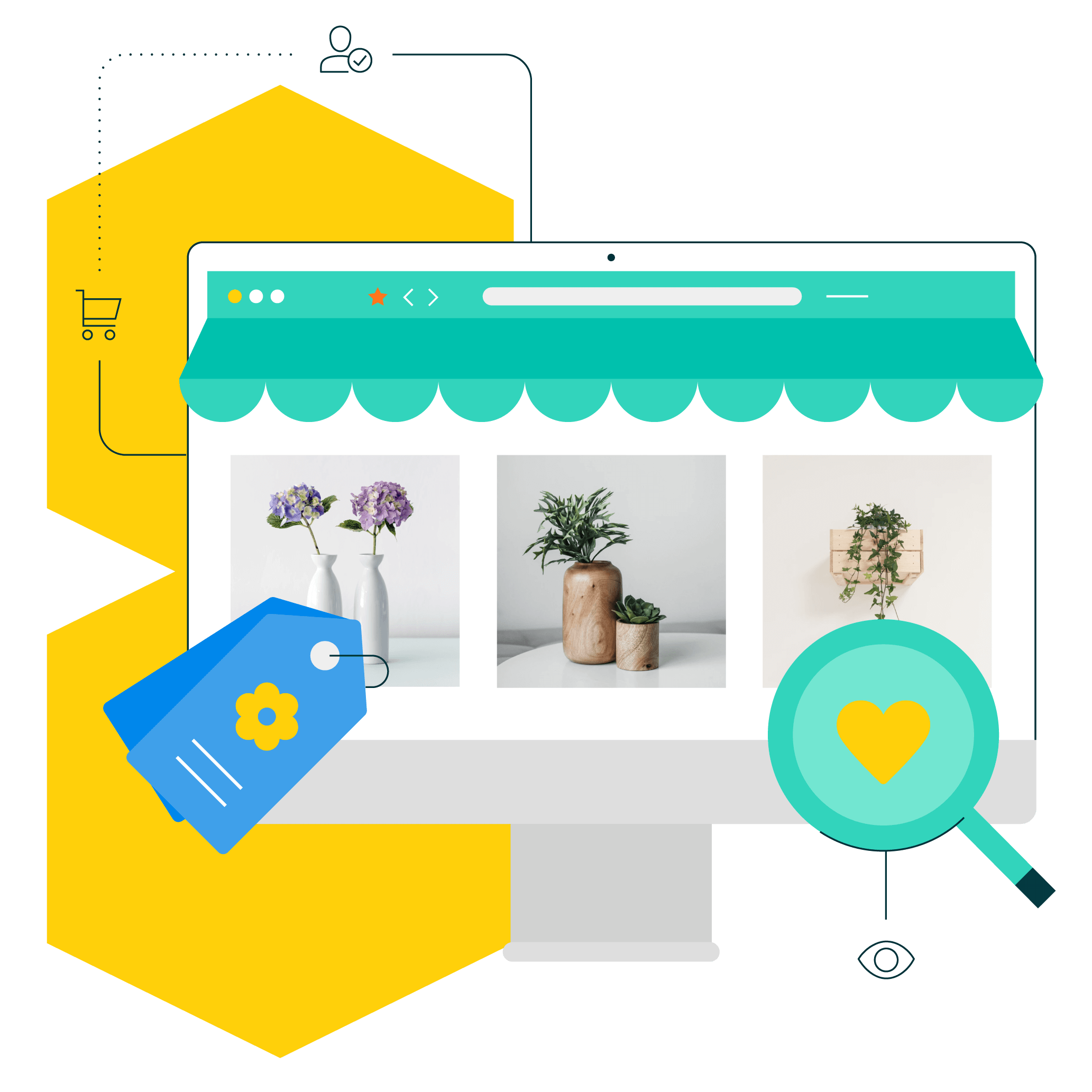 We need a web presence which our team can easily populate with content and which can be flexibly adapted to our needs. We need this sort of flexibility, for example, when it comes to pushing short-term incentives and offers. It's unrealistic to program that sort of thing for weeks in advance. It has to work on the fly.
Roel Verhagen
Head of eCommerce, Eurail