Take your digital commerce to China with confidence
Tap into the spending power of the Chinese customer with our best-in-class composable commerce solution customized to meet China's strict regulations and unique requirements.
CONNECT WITH A COMMERCE EXPERT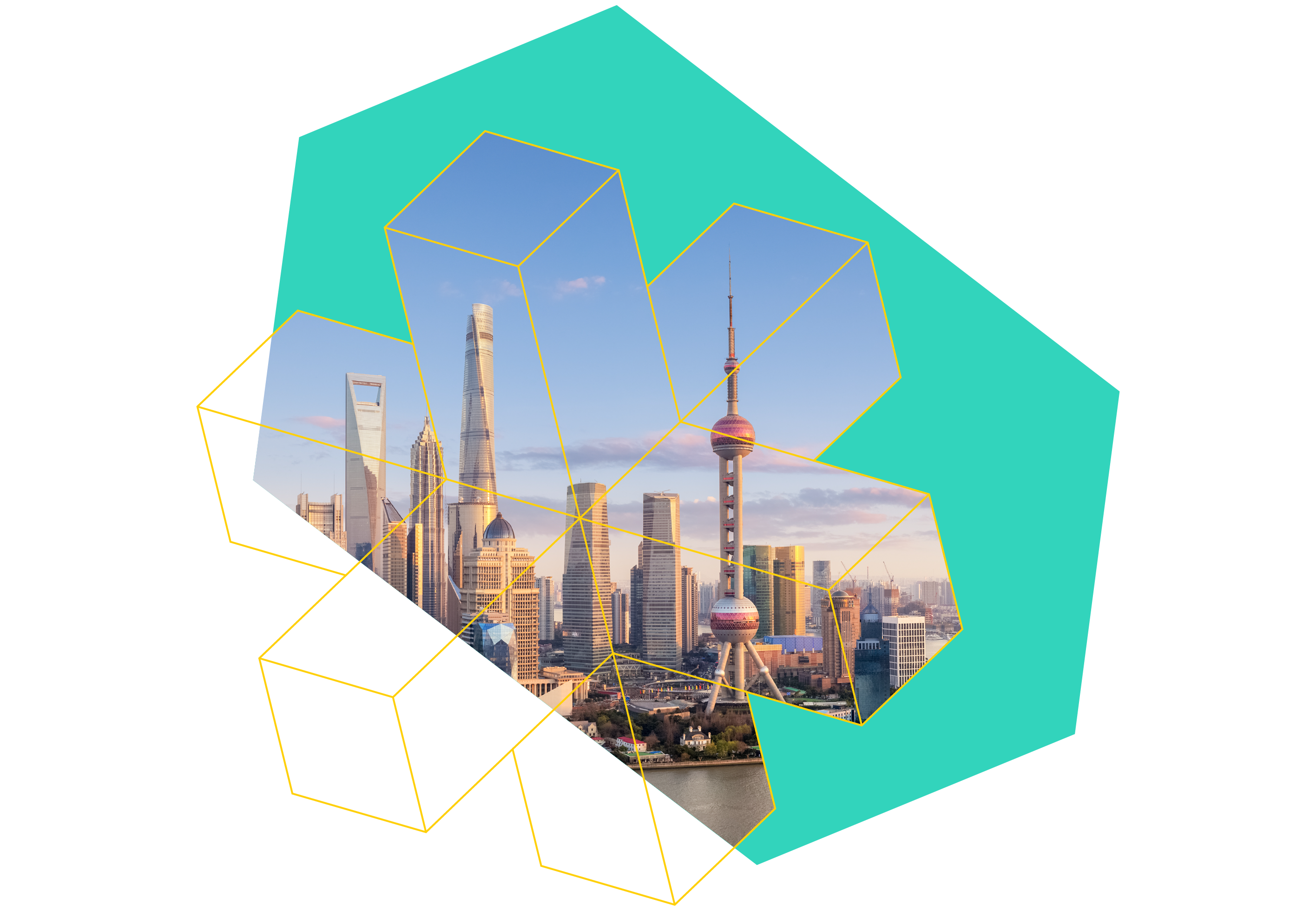 Over half of total global eCommerce transactions are driven by Chinese consumers (2022)
Trillion USD total GMV of eCommerce transactions in China in 2022, the largest volume by any single country
In 2022, digital sales accounted for more than a quarter of total retail sales in China— a growth of 80% in 6 years over 2x increase since 2016
Capture revenue in the world's largest commerce market
Commerce in China has grown from a fledging industry to an immense opportunity for brands. To successfully navigate the dynamics of the market, you need the right technology and platform. Until now, there hasn't been a feasible, robust option available to businesses. commercetools for China offers a truly composable solution — combining the 3 core traits of composability —  cloud-native, component-based and tech-agnostic — to provide the flexibility you need to expand and grow your business in China.
Purpose-built to drive your success
Commercetools for China provides all the components you need to build and run outstanding shopping experiences to your customers globally, while giving careful consideration to the existing channels in place in the Far East  including marketplaces, messaging, and social apps.
Learn more about composable commerce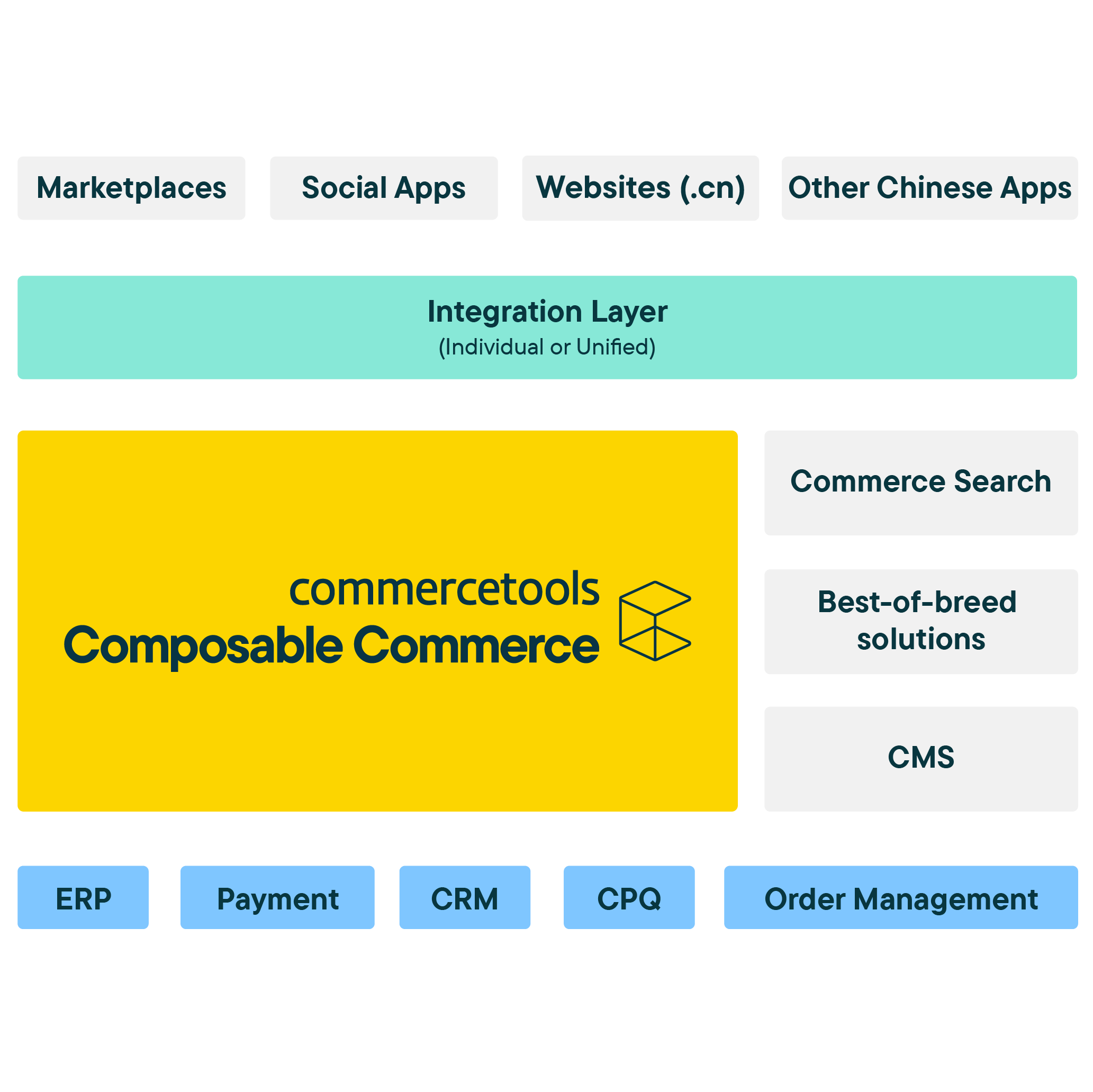 Gain worldwide control with localized flexibility
Compose a commerce experience that aligns with your brand and your business with the knowledge that it's backed by the availability, security and performance you've come to expect from commercetools.
Expansive API portfolio
Engage and support the Chinese consumer by utilizing our APIs to quickly connect to your existing B2C and B2B commerce channels and digital ecosystems.
China-based backend hosting
Optimize commerce management, operations and IT performance plus reduce redundancy by leveraging locally-hosted common backend architecture.
PIPL compliance & regional security
Operate your commerce business with confidence, knowing that your technology adheres to all security and privacy requirements of the Chinese government.
Tap into our global partner network with regional expertise and local presence
WHAT OUR PARTNERS HAVE TO SAY
We are thrilled to collaborate with commercetools and introduce composable commerce to China. The dynamic Chinese ecosystem, with its vast array of digital channels and heavy emphasis on social commerce, is poised to gain immense benefits from a unified composable platform. Our pre-built channel connectors and social commerce features further enhance this experience, providing brands with a shortcut to the best practices in China, ultimately enabling them to expand their business in this massive market.
Michel Tjoeng
Senior Vice President, ChatLabs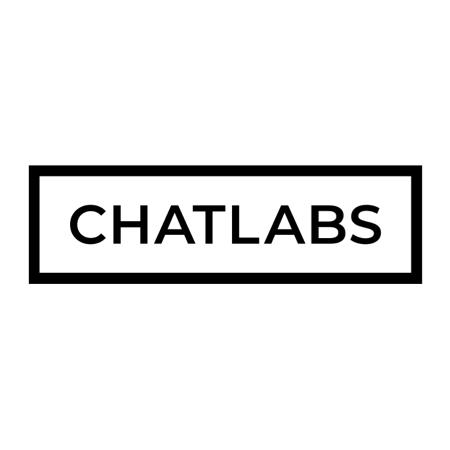 Given our achievements with commercetools globally, we are excited to further extend our collaboration in China through the launch within the market. We share the same ambition and mindset on maximizing business agility, scalability and maintainability with a composable solution approach. With unique aspects of the China market, for instance from complex ecosystems to changing consumer behaviors, we can help our clients realize value faster from commercetools by our strong commerce expertise and end-to-end capability locally.
Sean Choi
Managing Director & Commerce Platform Lead, Greater China, Accenture Song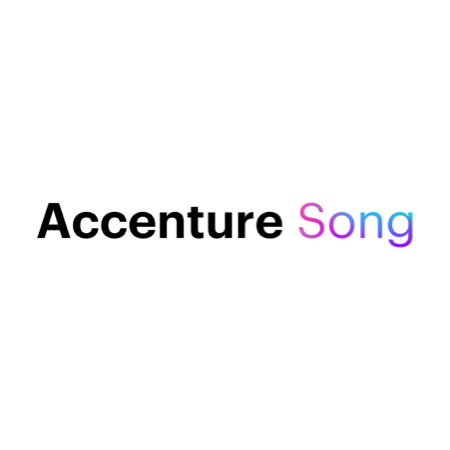 EPAM is proud to be a commercetools global solution partner since 2018. Together, we are dedicated to advancing composable technology and delivering exceptional digital experiences for our customers' customers. We offer a seamless, scalable solution for organizations who aspire to accelerate and grow their commerce roadmap in China.
Darren Lee Starsmore
Senior Vice President & Head of APAC, EPAM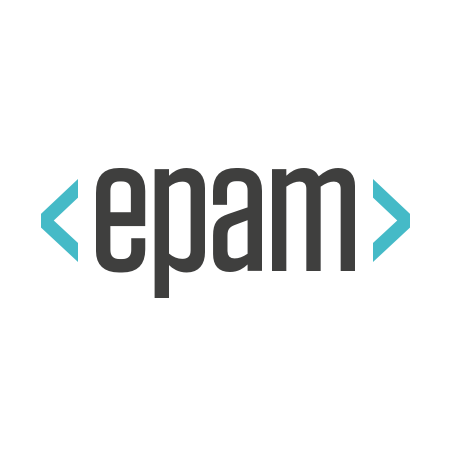 Deloitte and commercetools share the same philosophy. As a MACH alliance member, Deloitte is focused on transforming commerce to be Headless, Cloud-Native, and API-First. As the largest professional services firm in the world, we are excited that commercetools is expanding in China, the world's largest commerce growth market, so that we can better serve our clients globally.

commercetools brings proven, enterprise-level solutions for a wide range of verticals. By building on an industry-leader, we support our clients in elevating the human experience of their B2B and B2C customers. We are looking forward to working with commercetools across all of greater China.
Pascal Hua
Deloitte Consulting China Customer & Marketing Offering Portfolio Leader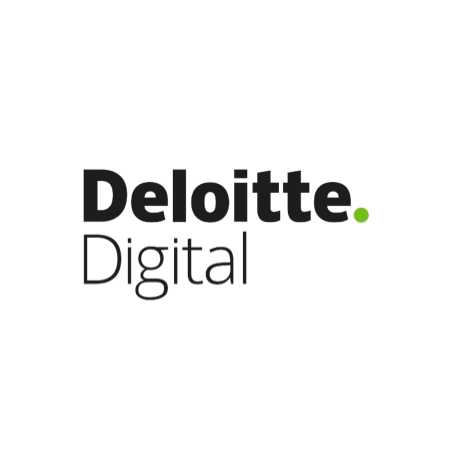 Demand for commercetools on AWS is soaring, so we're thrilled that commercetools is now available in China. As a fellow member of the MACH Alliance and a new addition to the AWS Retail Competency partner program, commercetools shares our mission of helping retailers better serve their customers with modern architecture and composable commerce.
Ravi Bagal
General Manager Solutions and Business Development Retail & CPG, AWS

GETTING STARTED WITH COMMERCETOOLS FOR CHINA