Composable Frontend Platform
Frontastic enables commerce teams to build unique user experiences on top of Commerce Platforms and other services.
Discover more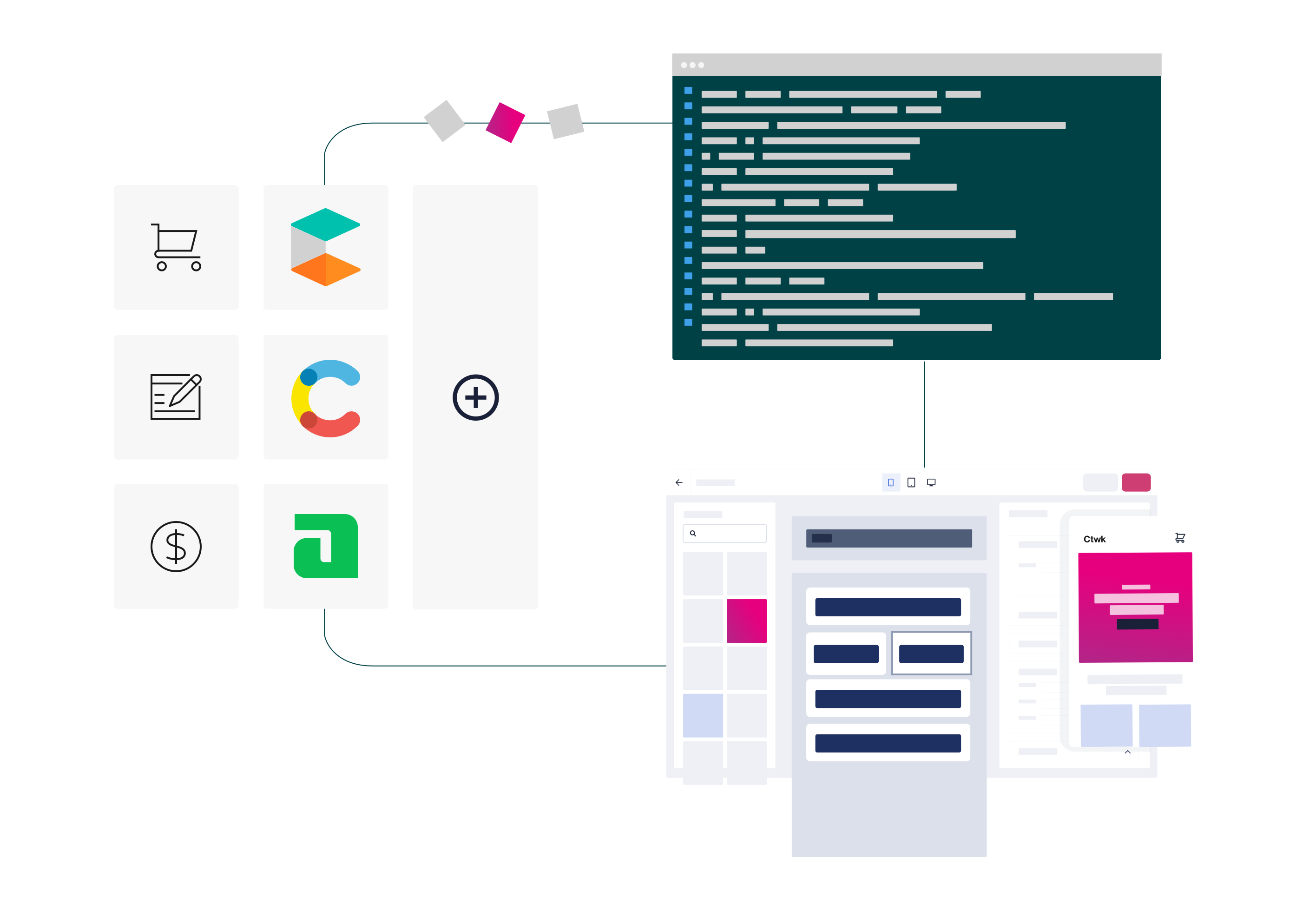 Build the incredible
Our built-in workflows and tools let commerce teams build and iterate on outstanding frontend experiences.
Flexibility and performance for your frontend
Use Frontastic components to build state-of-the art commerce sites. New pages, features and territories can be developed and launched faster and easier.
Increased developer efficiency
A powerful API hub offers connectivity and standard integrations that allow developers to develop a modern frontend on top of their preferred tech stack.
More power to business users
Frontastic studio enables business users to manage content and data sources, create web pages and optimize SEO - all without code or need for developers.
Build your Frontend in a few easy steps
Compose your own tech stack
Frontastic offers an API hub that includes standard integrations for commerce, content, search, and connectivity to any API.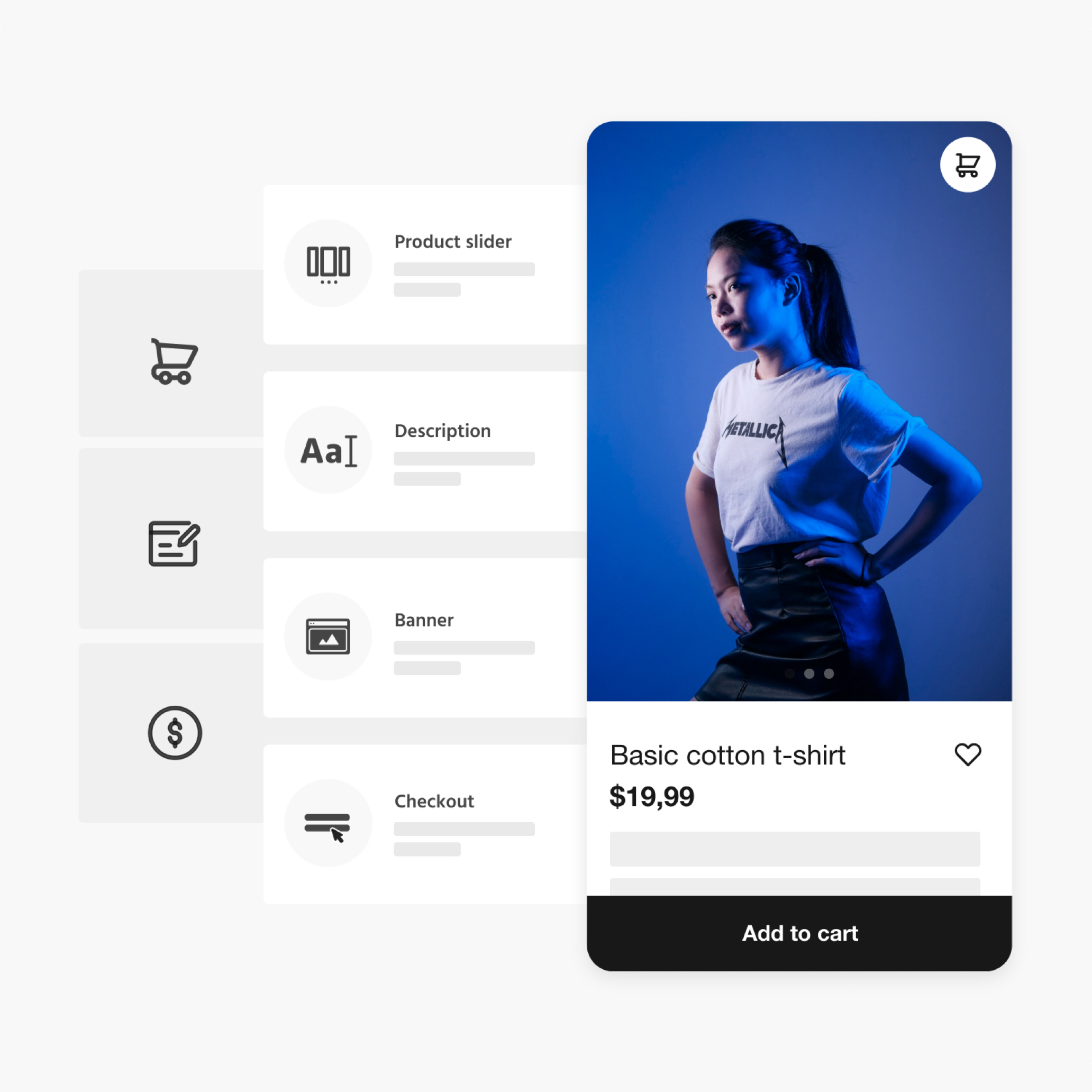 Build a modern frontend
Frontastic includes what developers need to build a modern frontend: A CLI to manage components, a built-in workflow to quickly go from development to test and production, and a starter kit for quick initial setup.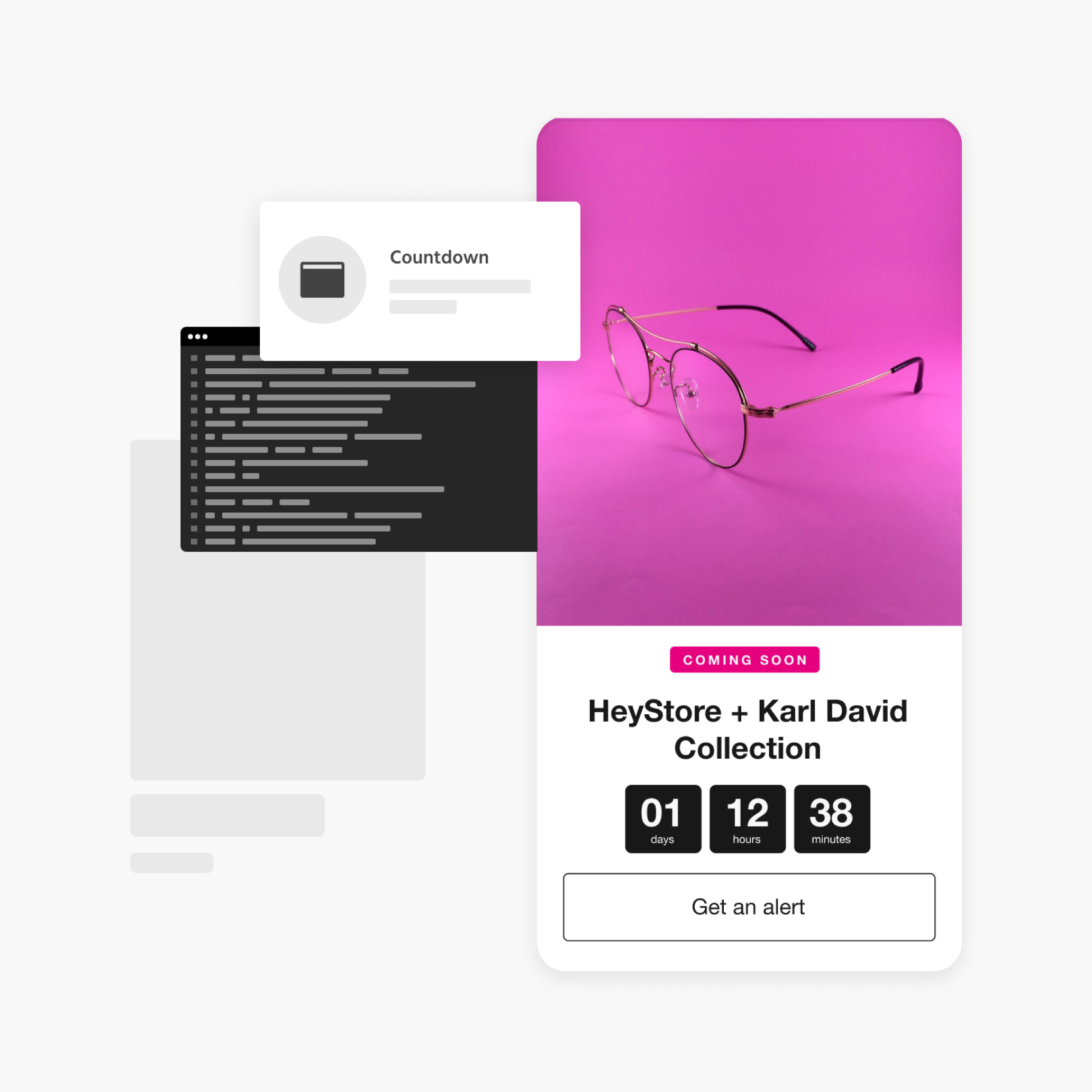 Manage your website with an intuitive UI
The Frontastic studio offers an easy-to-use interface that enables teams to manage pages, components, navigation and layouts. Preview live using our "real-device-preview" on your phone or in a desktop browser.
Optimize for performance
Frontastic delivers a Progressive Web App (PWA), which gives great performance and an app-like user experience. Server Side Rendering ensures fast delivery and SEO friendly pages.